Puppy Page
We have occasional litters of puppies and will post our breeding plans on this page.
All our dogs live in the house with us and we expect ourpuppies to enjoy the same life. We are here for you throughtout the lifetime of any pup purchased from us. If you have training, beavior or ANY questions about dog care please call us. If for any reason you are unable or unwilling to continue to care for your puppy we would like the pup/dog back to care for here or to rehome. All puppies are sold on limited AKC registration.
Kiska was bred to CH Honorbright Dunn's Marsh Song and Dance JH RATO (Maks) and had 7 yellow puppies June 9th, 2017. Pups have all been sold but we hope to repeat this breeding in 2018.
Kiska's Health Clearances
Maks' Health Clearances
Litter Pedigree
Puppies are well socialized, have vet checks, first vaccines and be dewormed prior to going home.
E-mail Becky at rlzlabx2@yahoo.com for more info.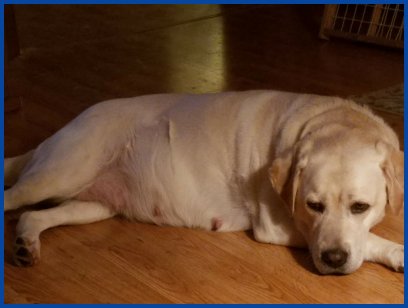 Kiska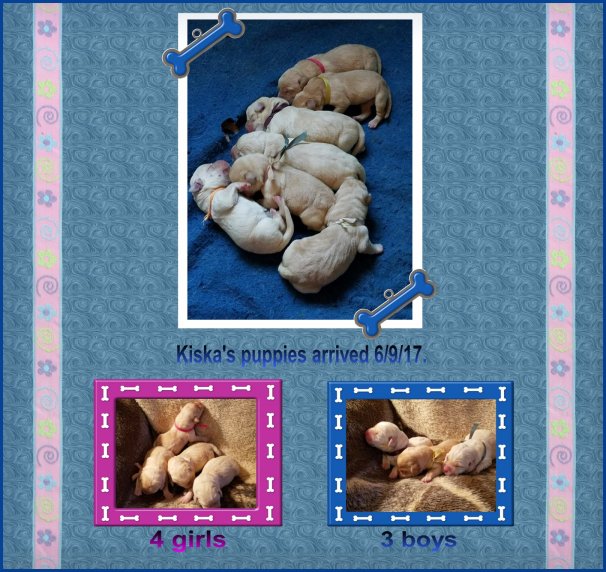 Kiska and Maks announce the birth of their new litter.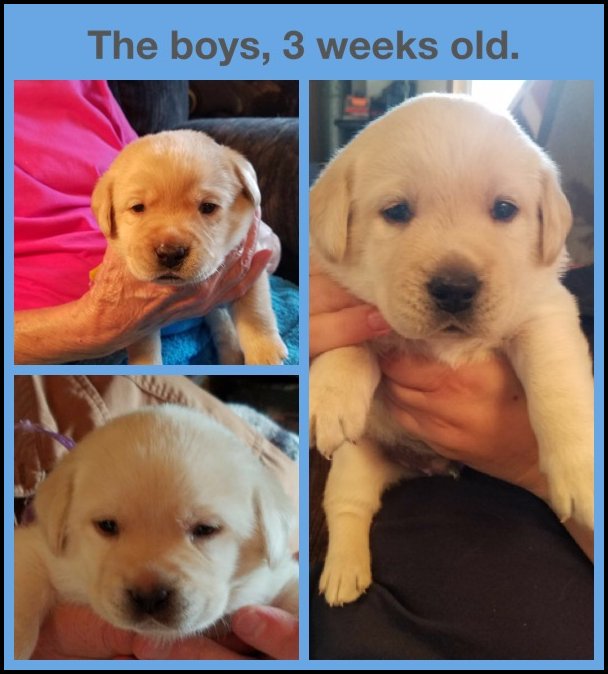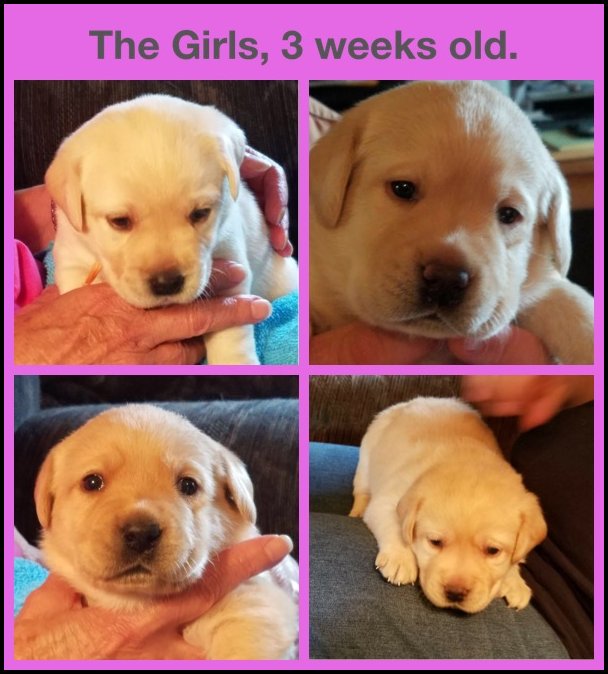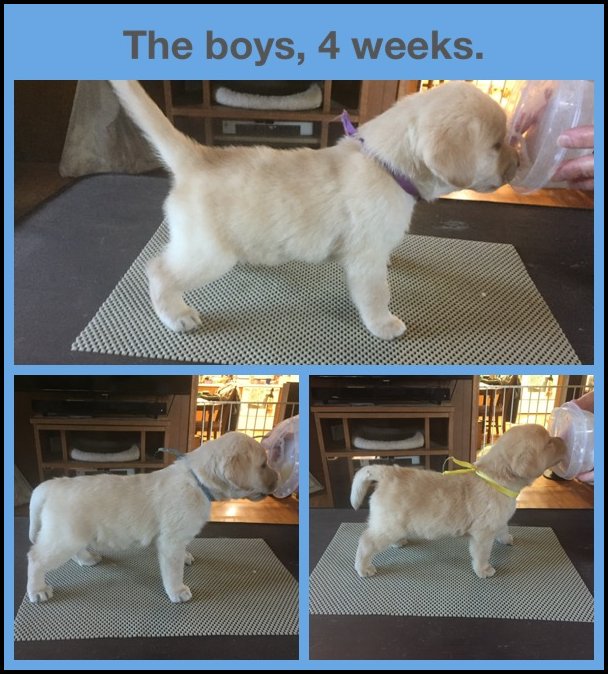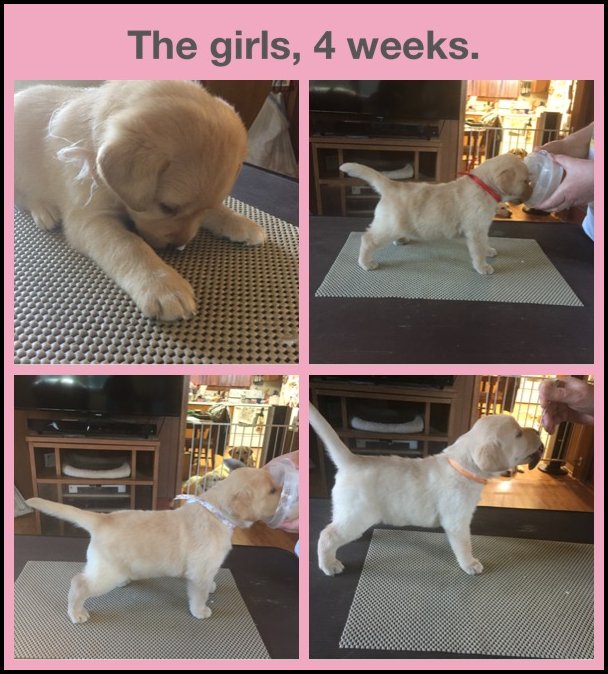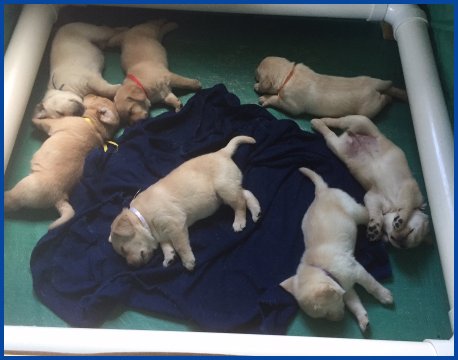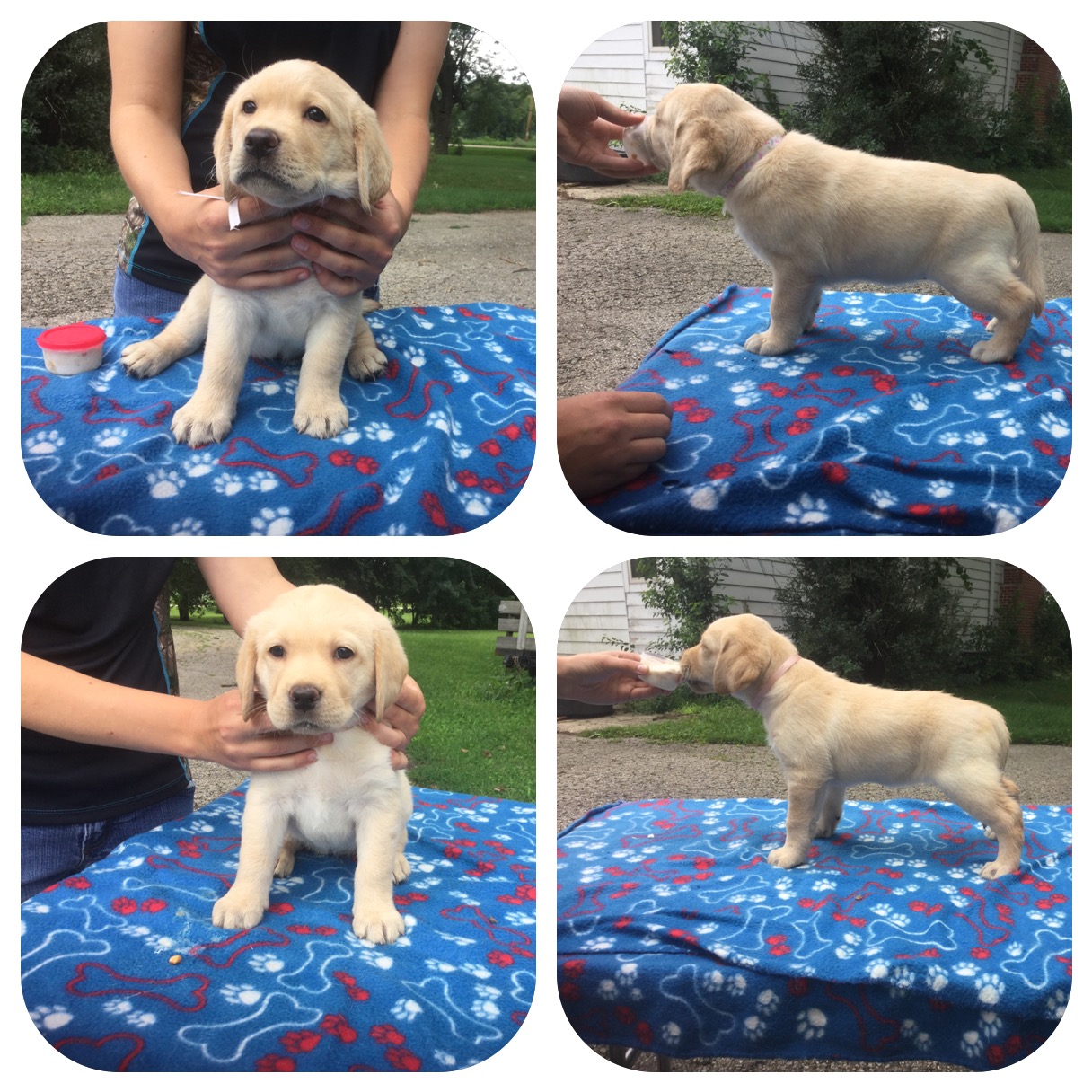 "Footprint" and "Peach" girls 6 weeks old.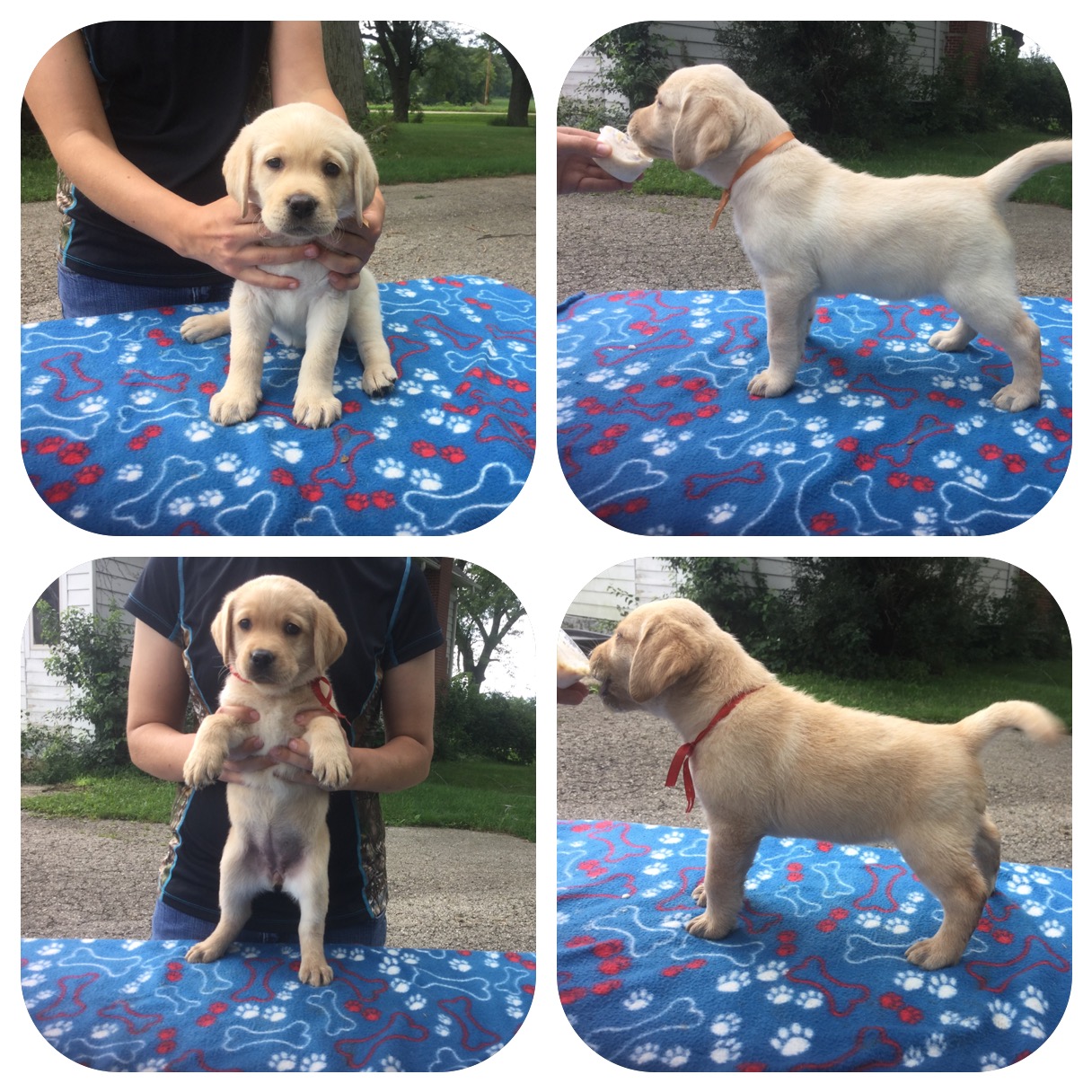 "Orange" and "Red" girls 6 weeks old.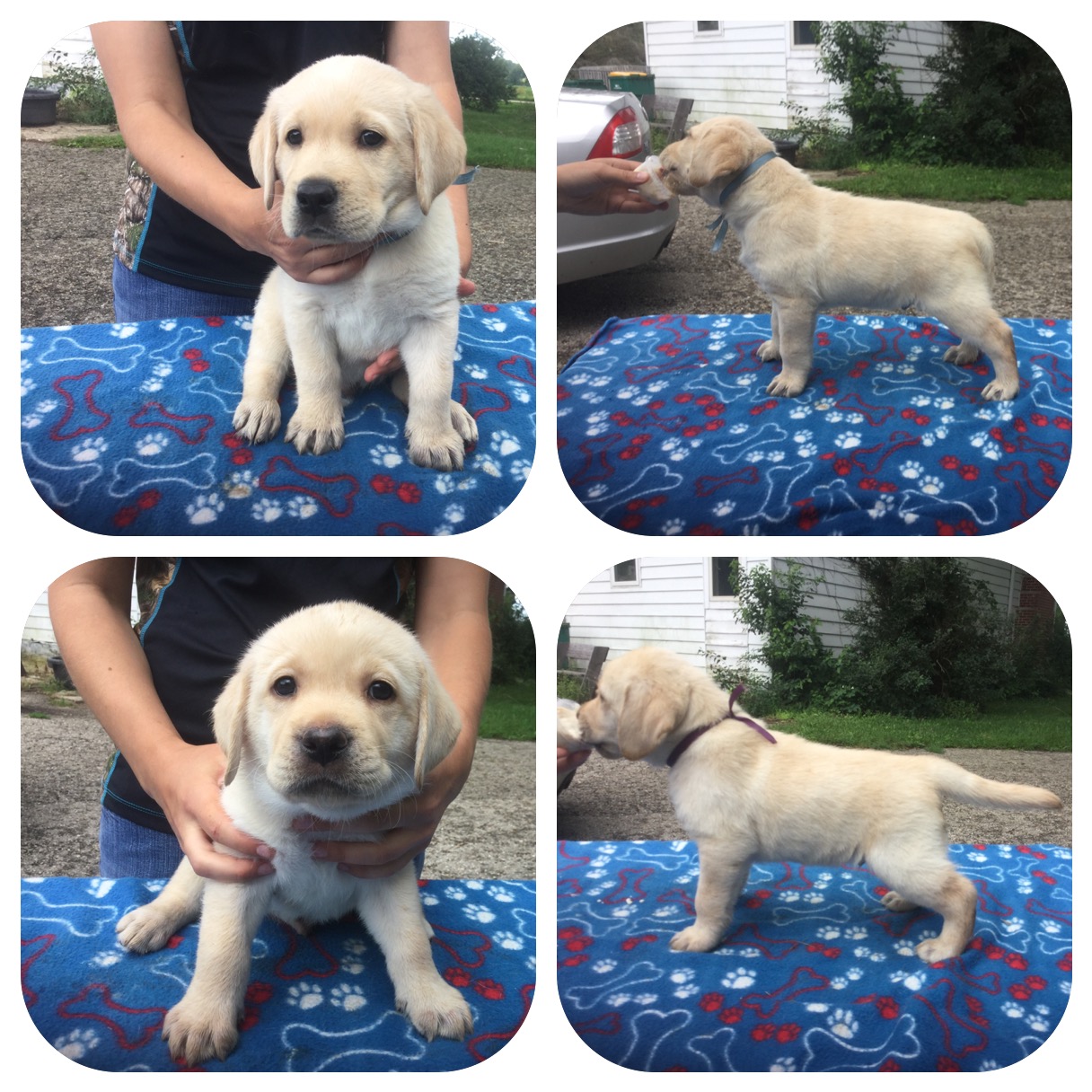 "Blue" and "Purple" boys 6 weeks old.

"Yellow" boy 6 weeks old.
Photos from past litters.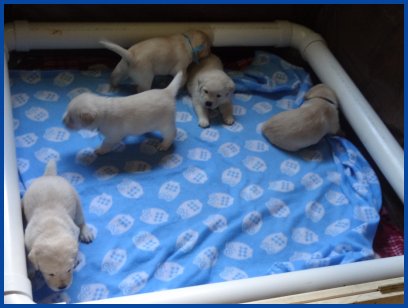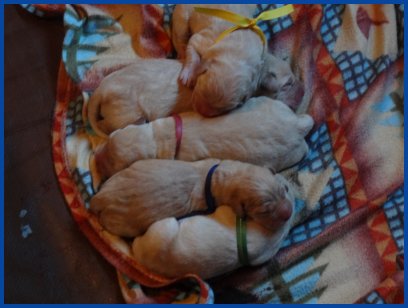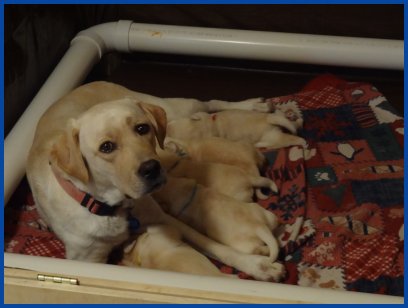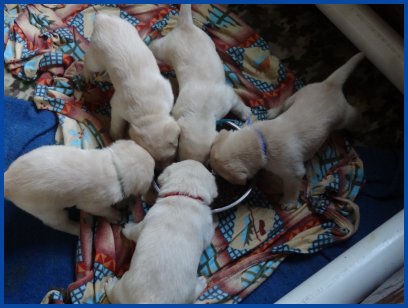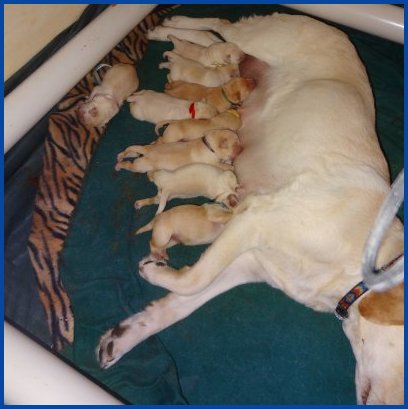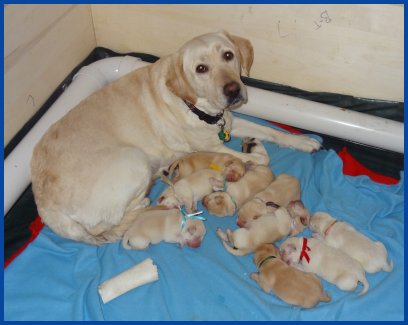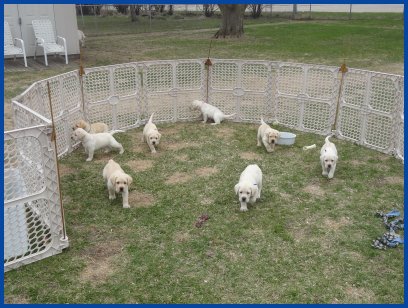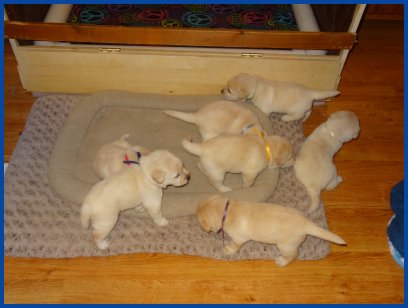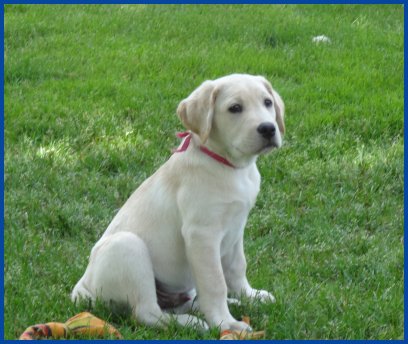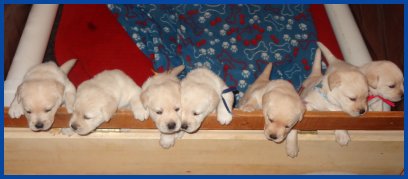 © 2017 RLZ Labradors.
All rights reserved.